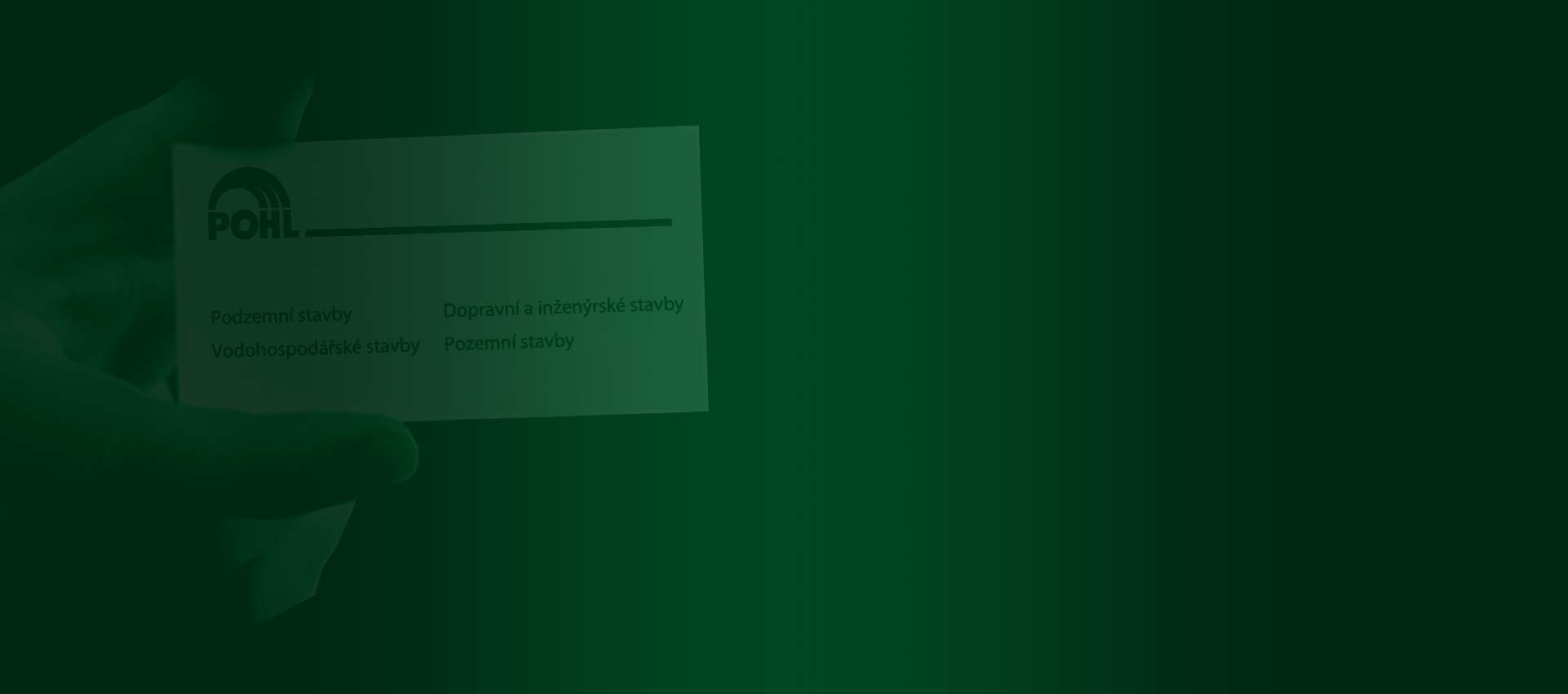 The foundations of the POHL Company, which carries in its title the name of its founder and owner, Ing. Petr Pohl, were laid in 1990. At the beginning of its activities in the construction market, the Company concentrated on the implementation and renovation of underground structures both in Prague and in its close vicinity. As part of its development, the Company then gradually expanded its territorial and practical scope, so that currently it has the capacity to even implement the construction of large building complexes in every region of the Czech Republic. We are currently working in three main branches in Roztoky, Opava and Plzeň.
As part of its principal activities POHL cz, a.s. implements the comprehensive provision of building, engineering, water and below ground-level construction and renovation of already existing buildings. Our permanent clients include both a number of private investors and also towns and municipalities.
---
In order to ensure our ongoing development and the strengthening of our position in the market, within the context of our activities we place a special emphasis on customer satisfaction, employing educated and highly skilled staff and also on the renewal and the expansion of our technical and mechanical equipment. In addition to the actual quality of the implementation of our work, our Customers especially value the POHL cz, a.s. Company for its creative approach to work at every level of management and for its direct, honest and pragmatic approach to dealing with any kind of situation that may arise.
The POHL cz, a.s. Company (in various different forms) has already been in existence for 30 years, during which time it has demonstrated its stability and, in the Czech market, it has become a medium-size provider of construction work. Company's current annual performance amounts to CZK 1,5 billion.
---
The POHL cz, a.s. Company is a medium-sized construction company with 250 full-time employees.
Chart showing the percentage ratio of employees
The expertise of our employees
Authorised engineers active in the following fields:
---
water management and landscape engineering construction
building construction
transport construction
geotechnical engineering
bridges and engineering structures
water management structures
Authorised technicians in the following fields:
---
building construction
water management and landscape engineering construction, hydraulic engineering structures, ameliorative and redevelopment structures, sanitary structures
geotechnical engineering
Certified welders:
---
European Plastics Welder (EPW)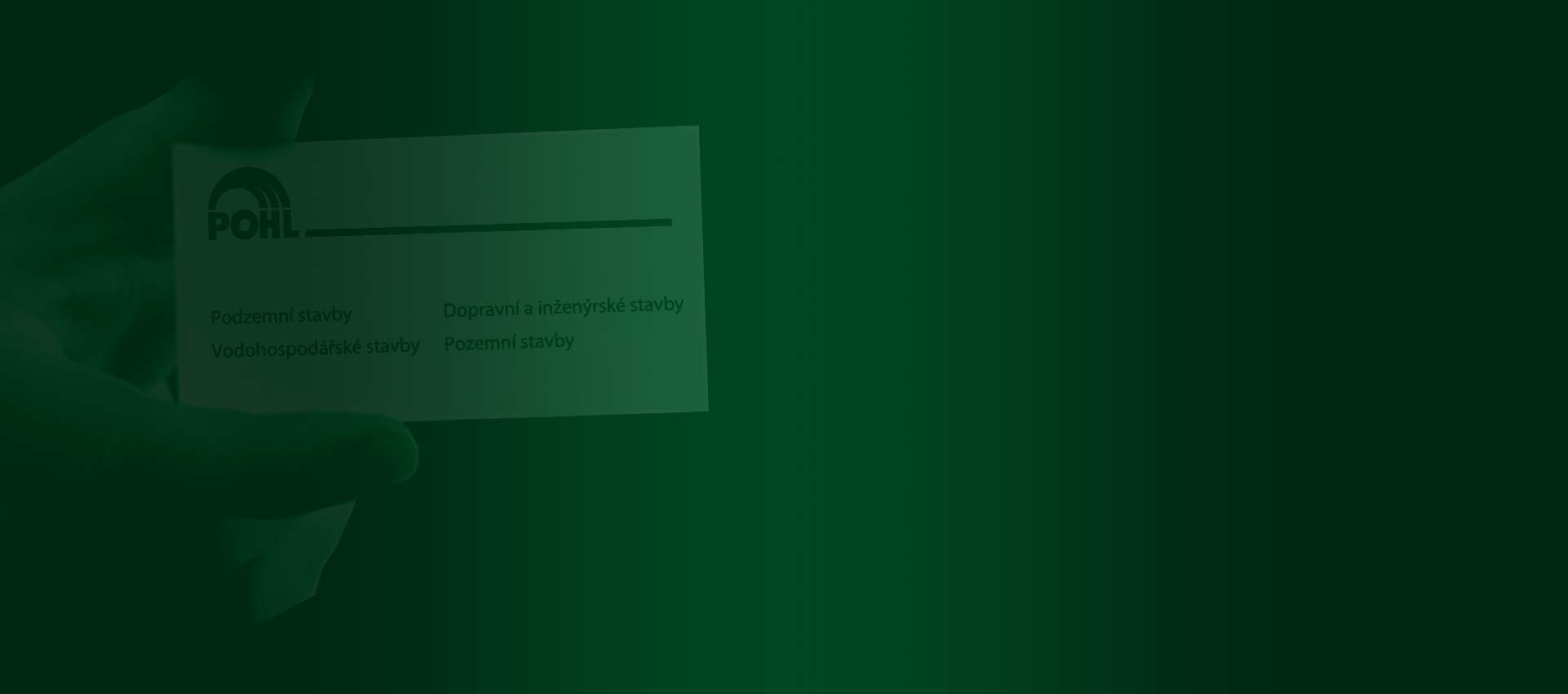 POHL cz, a.s.
---
Nádražní 25
252 63 Roztoky
---
File No. B 4934 registered at the Municipal Court in Prague
Board of Directors
---
Alena Kukrechtová - Member

Jaroslav Kukrecht - Member

Petr Kašpar - Member
Supervisory Board
---
Petr Pohl jr. - Chairman

Helena Pohlová - Member

Cyril Pohl - Member
More information
---
Company ID: 25606468

TAX ID:CZ25606468

Registered Capital:
125 000 000,- Kč
From start to finish project100%